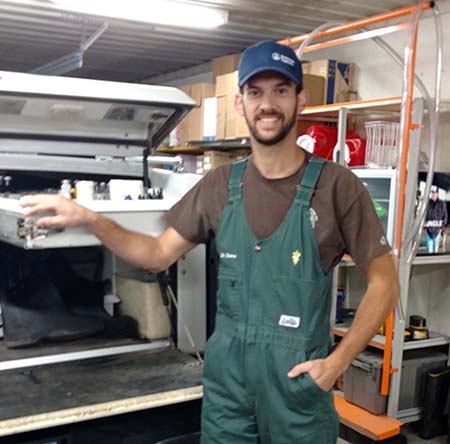 Dr. Andrew Dann, DVM
After completing his undergraduate work at Hobart College in 2010, Dr. Andrew completed his DVM degree at Saint George's University School of Veterinary Medicine in 2014.
In addition to his regular veterinary practice Dr. Andrew's interests include reproduction, calf wellness, and disease prevention.
For any students interested in an externship with AVA , please contact Dr. Dann via e-mail: Andrew.p.dann@gmail.com.
Dr. Dann enjoys spending time with his wife Lindsay, as well as hunting, fishing, and exploring the great outdoors.
---
Contact Info
Phone: 585-591-2660.
Fax: 585-591-2898
E-mail: ratticav@rochester.rr.com