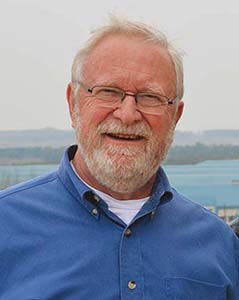 Dr. Sam Leadley, Ph.D., P.A.S.
Dr. Leadley completed B.S., M.S. and Ph.D. degrees at Cornell University in 1957, 1964 and 1967, respectively. After working at Penn State University, he began specializing in calf and heifer management in 1988.
As the vet clinic's calf consultant, Dr. Sam writes a monthly calf management newsletter, writes a blog: "Calves with Sam", and is the author of the Calf Facts resource library in this website. He also lectures and teaches classes in North America and Europe.
Sam lives in Pavilion with his wife, Esther. They have four grown sons and eleven grandchildren scattered all over the world.
---
Contact Info
Phone: 585-591-2660.
Fax: 585-591-2898.
E-mail: ratticav@rochester.rr.com